What does Facebook's drop in users mean for paid social advertisers?
This week, Facebook announced a drop in its daily average users, for the first time ever. But what does this mean to advertisers? Our Head of Paid Social, Megan Proctor, shares her thoughts.
A drop in supply means it's going to become even more expensive as advertisers fight for impressions. We've seen this over the past couple of months with CPMs on the rise, at times more than 100% higher than the historic average. 
We are also feeling the impact of Apple's restrictions on IDFA, with a lot of users opting out of tracking, making it harder to see the true impact of a campaign. 
What can advertisers do to help combat this?
1. Ensure you have a good structure in place and are feeding the algorithm as much data as possible, keeping targeting broad, and placement options wide to allow Facebook the freedom to serve your ads in the right places. 
2. Ensure creative is fresh, aligned to the platform and relevant to your audience.
3. Look beyond business manager, measure brand search uplifts and assisted conversions and utilise conversions API.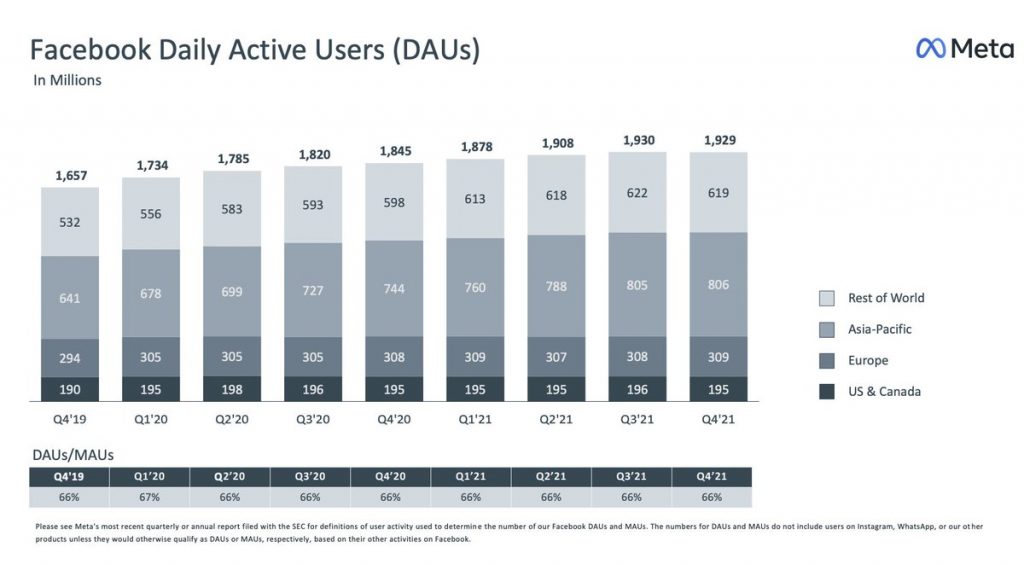 We also recommend diversifying and testing other social channels and seeing how they perform and fit into your channel mix. 
But let's be frank, Facebook is still one of the biggest social media platforms there is.
In fact, Google announced that the most asked question in 2021 was "Is Facebook down" – out of everything that happened in 2021, people still cared most that they couldn't access Facebook.
So let's not panic just yet, it's certainly not the end of the platform. It hasn't suddenly stopped working overnight, we just need to be smarter and work harder to get this right.
About the author:
Meg heads up the Paid Social team at CreativeRace and has over 10 years experience spanning both agency and in-house roles. Past clients include ASDA, TK Maxx and ScS.