Having a lack of data insight across your customer journey can limit the potential growth of your business. In order to measure the true value of paid media – especially in the luxury sector, where purchases are likely to be high-ticket and considered – it's crucial to consider multiple customer touchpoints, besides purely sales and bookings.
When it comes to high value purchases, user behaviour is more complex, which for us as marketers means we must consider the multiple touchpoints that a consumer may take. This, tied in with the data restrictions we're seeing on certain platforms, can result in marketers not being able to see the full picture. This is where the role of data insight becomes more valuable, which in turn helps organisations make better decisions, rather than relying on gut instinct.
Looking towards softer conversion points
When we first started working with a luxury travel client, the only revenue we could see was from online bookings. We knew that, as holidays are a considered purchase, consumers would be interacting with the business in a multitude of ways, so we made the decision to also record softer conversion points such as phone calls, live chats, contact form submissions and call-back requests.
We were driving a large volume of these softer conversions; however, we had no visibility of their outcome, and were relying on our gut instinct that some of them were leading to bookings, which were being completed by the client internally.
We worked closely with our client to introduce a third-party tool, which allowed us to piece together the value of the softer conversions, as we could now see that these were driving revenue, showing us the true value of paid media. As you can see below, our paid marketing efforts were driving more revenue than we could previously prove through Google Analytics.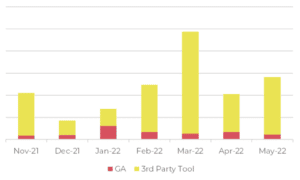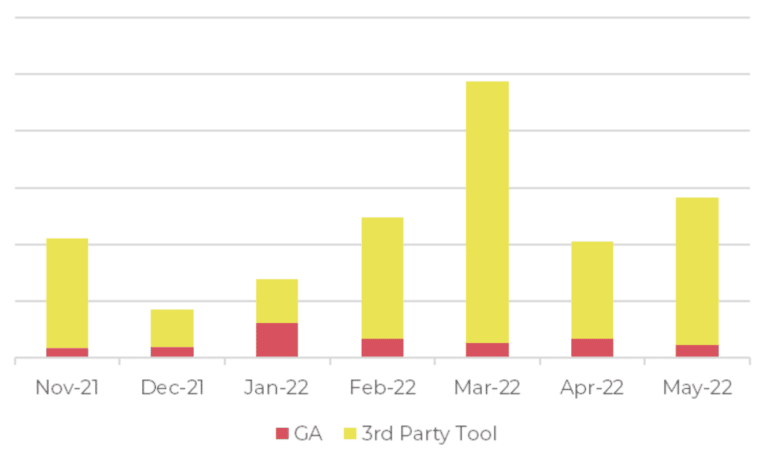 If we didn't utilise with the third party tracking tool, we would have started to devalue and remove certain keywords and targeting, as they didn't appear to be performing well. We now know that this would have negatively impacted the business from a revenue perspective.
The result – scaling performance and revenue
The additional data insight has led to us being able to grow the account and capture a wider, but still relevant, audience. This, alongside higher levels of investment into paid channels, has ultimately helped us and the client to scale up both performance and wider business revenue.
Do you know the true value your Paid Media activity is driving? Get in touch to find out more about how we can help you.
About the authors:
Meg heads up the Paid Social team at CreativeRace and has over 10 years experience spanning both agency and in-house roles. Past clients include ASDA, TK Maxx and ScS.
Bhavisha heads up the PPC team at CreativeRace, with 10 years of experience in PPC working across sectors such as retail, leisure, finance and property. She has worked on local and global brands including TK Maxx, Euro Car Parts, Topps Tiles, Mobiles.co.uk and Jabra.