Content Creatives: reflecting on eight weeks in the CreativeRace studio
Over the past eight weeks we've had the pleasure of welcoming two trainees into our agency. Rosie Wilson and Kas-Blu Dunlop joined us from Channel 4's Content Creatives programme, joining our team following an intensive training course with SharpFutures.
The Content Creatives programme offers young people in Yorkshire the chance to undertake an incredible training course, followed by a hands-on internship within a creative agency in the region.
This was the first instance of the programme, and we feel very honoured to have been a part of such a tremendous success.
We caught up with our two trainees during the final week of their placement.
Rosie Wilson
Back in April, I discovered an available opportunity to gain experience and learning about the creative industry in Yorkshire. Four months later and I'm just about to finish my internship here at CreativeRace. Prior to the discovering Content Creatives, I was doing a degree in illustration at Sheffield Hallam University and wasn't sure what the future was for me when I'd finish. Especially being a graduate with little experience, I thought it would be basically impossible for me get work. Saying thank you to SharpFutures and CreativeRace would be an understatement as they've allowed me to get kickstart my career in something I love.
As anyone would be, I was extremely nervous on the first day. What if I don't fit in? What if I'm not good enough? What if I have to make someone a cuppa and it's awful, so they fire me on the spot? As soon as I stepped into the office, met everyone, and sat down in my chair for the first time, I knew that my internship was going to be great! The past eight weeks have moulded me to work to quick deadlines, learning new programs on the job, as well developing my creative thinking. Being able to get first hand experience working on a wide range of briefs for clients such as Greggs, Asda, Banana Moon, etc, has been incredible.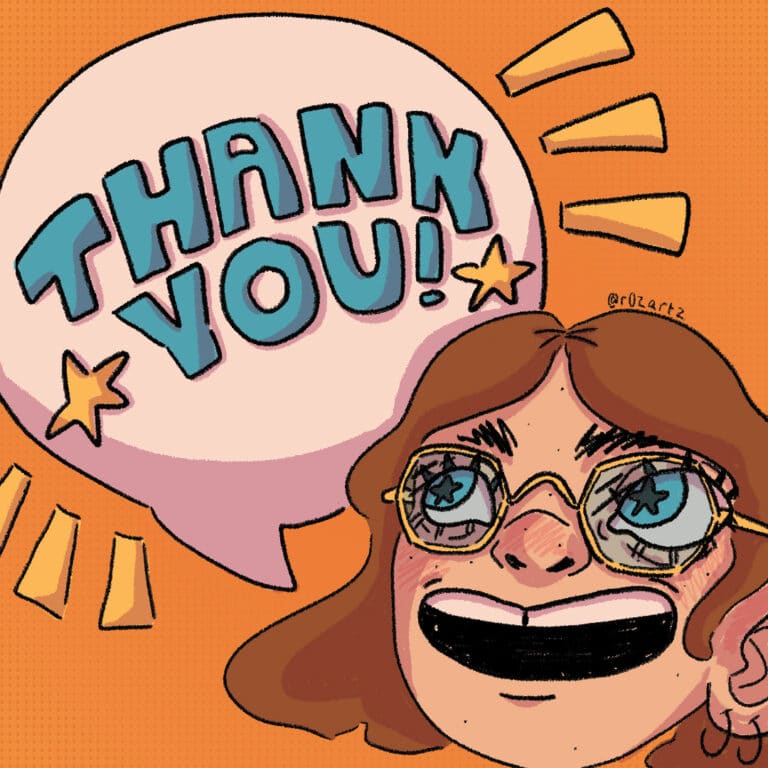 Now at the end of my placement here, not only have I learnt skills such as Adobe Illustrator, Premiere Pro, working under brief deadlines, and industry terminology. I've also gained the confidence to believe that I'll be able to have a career in doing what I love!
Yet again I can't thank CreativeRace enough for this experience, everyday has been wonderful and thanks to Sophie for being a great buddy! Everyone at CreativeRace has been extremely welcoming and are always open to help, or chat. I'm not sure yet where I'll be going from here, but you'll be able to find me on most socials with @r0zartz, or just by 'Rosie Wilson'.
Kas-Blu Dunlop
When I first did my interview for the Content Creatives Course, I was asked to research every partnered agency with the program and pick one that stood out to me. As soon as I started my research on CreativeRace, it instantly stood out to me as an agency I wanted to spend my eight week placement with. Now that my placement is coming to an end, I can say that this has been the most valuable eight weeks of my life.
As soon as I walked through the door I was welcomed into the agency and felt comfortable straight away. I got to learn how an agency runs from the ideas and concepts all the way to the final product and took away a multitude of valuable skills that will I know will help me along my journey in this industry. Not only that but the creative team gave me the chance to showcase my creativity working on the CreativeRace social media reels and working with clients, enabling me to receive feedback on my work, which is something I'm so thankful for and I know will help me in my future experiences.
I just wanted to give a big thank you to Liv, Rosie, and Matt for been so helpful over the last eight weeks at CreativeRace, supporting me with everything, giving me guidance along the way and making me feel so welcome to the agency. I want to say thank you to Rob for giving me so much of your time to discuss opportunities in this industry, thank you to Emma for helping me improve my editing and motion skills, and thank you Megan for helping me work with clients and giving me great feedback. You've all been so helpful over the eight weeks and supporting in my time at CreativeRace and I will never forget this great opportunity you all gave me. Thank you.
It's been a pleasure to welcome Rosie and Kas-Blu into our team. We're wishing them and the rest of the cohorts all the best in their future careers. For more information on the Content Creatives programme, visit the Channel 4 careers website.